Hamid R. Moghadam Chairman of the Board of Directors and Chief Executive Officer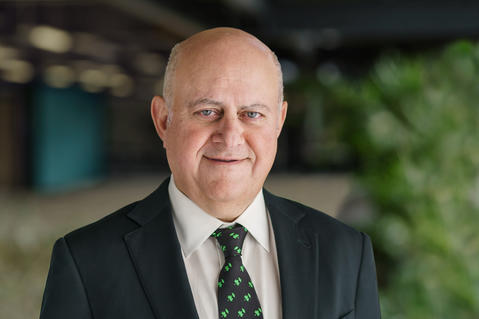 Hamid Moghadam is Chairman and CEO of Prologis. In 1983, Mr. Moghadam co-founded the company's predecessor, AMB Property Corporation, and led it through its initial public offering in 1997, as well as its merger with ProLogis in 2011. He has been a board member since the company's inception and serves on the board's executive committee.
Mr. Moghadam has served as a trustee of Stanford University. He remains active with Stanford, currently serving on the board of the Stanford Management Company, where he was formerly chair. He also serves on Stanford's FSI Council (Freeman Spogli Institute for International Studies) and the Stanford Graduate School of Business' Advisory Council. Previously, he served as a trustee and as a member on the board's executive committee for the Urban Land Institute, chairman of NAREIT and REITPAC, and as a member of several other philanthropic, community, and corporate boards.
Mr. Moghadam received the 2013 Ernst & Young National Entrepreneur of the Year Overall Award and is a recipient of the Ellis Island Medal of Honor. He has been named CEO of the Year and received multiple lifetime achievement awards from leading publications and industry organizations.
Mr. Moghadam received an MBA from the Stanford Graduate School of Business and a Bachelor and Master of Science in engineering from Massachusetts Institute of Technology.