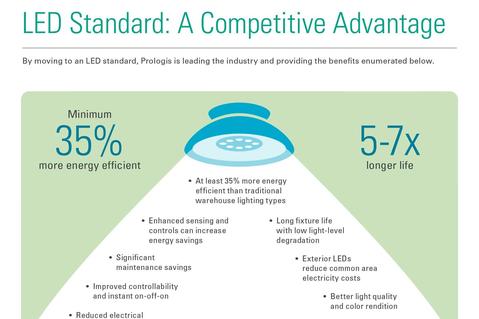 Advantages of LED
Lighting accounts for up to two-thirds of electricity use in a logistics real estate facility. LED is the Prologis standard for efficient lighting in all new logistics real estate development projects and lighting retrofits across the Americas, UK and Japan.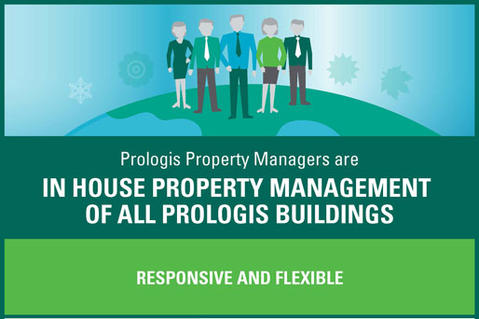 Prologis Property Managers' Wide Scope of Responsibility
Over the course of a year, the dedicated property managers of Prologis perform a wide range of services to ensure the ongoing and efficient operations of the facilities our customers lease.